Year 2 Home Learning Quiz
Hello everyone!
Tomorrow is actually a bank holiday, which means there would be no school. It is 75 years since the end of World War 2 in Europe, bringing peace to the United Kingdom.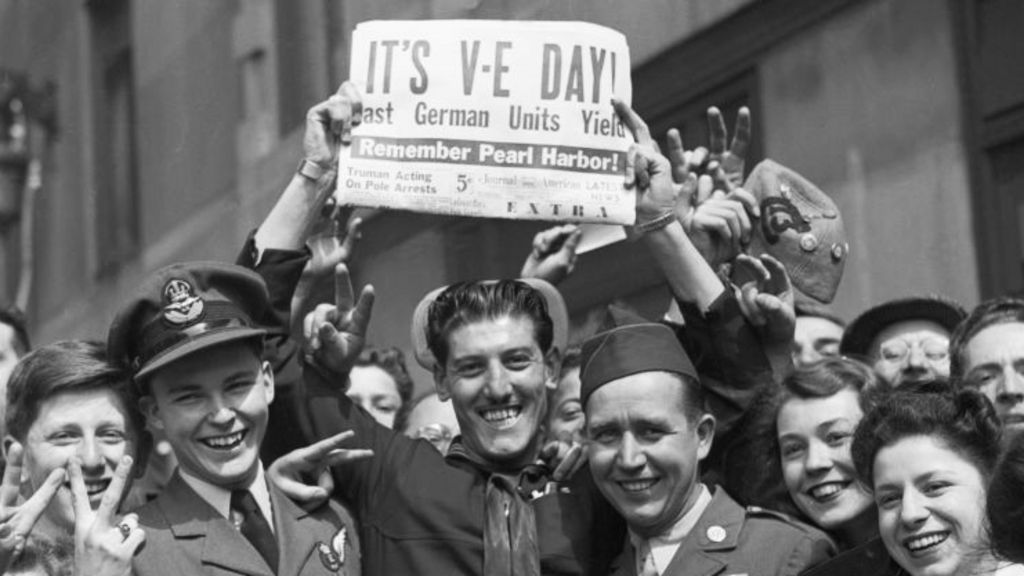 Remember,
Walter Tull

fought in World War 1. Sadly World War 2 was even worse with many more people dying, so it was a great relief when it finished. There were parties on every street in

England

,

Scotland

,

Wales

and

Northern Ireland

(the UK).
I will be posting no new learning until Monday, but of course I will be counting up all of your merits and sharing some photos in tomorrow's end of the week blog post, so do look out for that!
To win merits this week, make sure you complete each task on the Purple Mash '2Do' list. Complete both MyMaths tasks, practise your times tables, and send me your answers to reading questions in the Northern Ireland and Wales blog posts.
Also, leave a comment under this blog post answering these questions about our learning so far this term!
_______________________________________________________________________________________
Mr Morgan's Home Learning Quiz – answer in the comments
MATHS: I have an octagon, a pentagon and a triangle. How many sides do I have altogether?
UK: Where was the enormous Titanic ship built?
SCIENCE: When we are exercising, what must we drink to stay hydrated?
SPAG: Think about our magic box word 'paddling'. Is this an adjective, a noun, or a verb?
MATHS: If I know 8+6+4+2 = 20, then I know 80+60+40+20 is equal to?
UK: What is the name of the tallest mountain in the UK, which can be found in Scotland?
SCIENCE: If Mr Morgan was 90 years old, could he beat Josepha in a running race? Explain why.
UK: In what language would you say "Diolch" instead of "Thank you"?
Want to do more for VE Day? Here's an art activity: CLICK HERE FOR MORE LEARNING