Friday 8th May: Year 2 go merit crazy!
Happy weekend Yellow Class!
It's been a bank holiday on Friday, but it hasn't stopped you commenting or sending me work. There have been some very special pieces of work this week and it's been nice to see some new children making comments, using
Purple Mash

, or doing times tables rockstars. I've set some of you challenges, and Kianosh has been setting nearly everyone challenges! To do a challenge, play "Rock Slam".
Here is Mr Morgan practising his times tables on "Studio". Remember, I am an adult!
_____________________________________________________________
I've tried to set it up so that most of you are only practising your 2s, 5s, 10s and maybe your 3s. Please let me know if it is giving you other times tables that are too tricky, so I can try and fix it.
Lots of you are still sending in pictures, which is great! Adem has been writing sentences about dinosaurs, inspired by reading the book Monstersaurus.
Kianosh has been enjoying Purple Mash this week! Also, Vihansa won the Scientist of the Month for sending me lots of extra work. Here are the photos.
Vihansa has also asked me to share something with the class. I've spoken to some of you on the phone who wanted to do this as well. Just email me at westgreen.yellowclass@gmail.com and I will post it next Friday. Edasu! I know you want to!

Vihansa:
"Buddhist people all over the world celebrate festival of 'Vesak' tomorrow. Vesak is one of the most important Buddhist festivals. It is a celebration of Buddha's birthday, enlightenment (when He discovered life's meaning) and death.
I like to share this fact with my friends.
In Sri Lanka, we make Vesak Lantterns. I also made a colourful lantern with the help of my family and sending you'll a picture to enjoy."
______________________________________________________________________________________________________
It is making his brain melt, because you won more than

one-hundred merits

this week!
Purple Mash Merits
2 merits for completing all tasks: Yasmin, Safiyyah, Vihansa, Saule, Aaron, Melina
1 merit for completing some tasks: Kianosh, Yi-Xuan, Josepha, Edasu
Mr Morgan's NHS Poster bonus merit winner: Yi-Xuan
Ms Essor's NHS Poster bonus merit winner: She's still deciding…
Comment Merits – Only useful comments are given merits. I also have given merits to children who thanked Genelle for her song, because that is kind.
6 merits – Aaron and Vihansa – both children were asking extra questions of our special guests in interviews. Well done.
4 merits – Asabea and Saule
3 merits – Melina, Kianosh, Nariyah, Safiyyah and Adem
2 merits – Nala and Albino
1 merit – Dila
It was lovely seeing more comments from Asabea, Adem, Albino and even one from Dila this week. Thank you very much!
Merits for work sent to westgreen.yellowclass@gmail.com
Aaron amazed me and Ms Essor this week after responding to an extra maths challenge. He completed the first puzzle in seven extra ways. As well as this being an extra merit for completing a challenge, he won another bonus merit for taking our breath away.
6 merits – Aaron
5 merits – Vihansa
4 merits – Melina, Saule and Safiyyah.
Saule sent in some photos of a trip to Cardiff Castle. Here she is in the capital of Wales!
2 merits – Asabea
1 merit – Kianosh, Adem and Nala
MyMaths – There were 2 tasks to complete this week. To win 2 merits, you needed to score 70% or higher in both Number Facts and Doubles 2 and Number Facts and Doubles 3.
2 merits – Yi Xuan, Adem, Nala, Safiyyah, Aaron, Vihansa and Melina
1 merit – Saule, Yasmin, Edasu, Kianosh and Razvan
Times Tables Rockstars – You win 1 merit if I find proof you have practised during the week.
1 merit – Safiyyah, Aaron, Vihansa, Kianosh, Melina, Saule, Albino, Nariyah and Adem.
Total merits for the week!
17 merits (a new weekly record) – AARON!
16 merits – VIHANSA
12 merits – MELINA, SAULE and SAFIYYAH
7 merits – KIANOSH and ADEM
6 merits – ASABEA
5 merits – NALA
4 merits – NARIYAH and YI-XUAN
3 merits – ALBINO and YASMIN
2 merits – EDASU
1 merit – RAZVAN, JOSEPHA and DILA
_________________________________________________________________________________________________
Overall merits for Learning at Home! – As of Friday 8th May at 16:20
1st place – Saule and Vihansa – 49 merits
2nd place – Aaron – 42 merits
3rd place – Melina and Safiyyah – 39 merits
4th place – Nala – 32 merits
5th place – Kianosh – 28 merits
6th place – Yasmin – 19 merits
7th place – Nariyah – 18 merits
8th place – Adem – 16 merits
9th place – Asabea – 12 merits
10th place – Yi-Xuan – 10 merits
11th place – Edasu – 6 merits
12th place – Josepha, Amirah, Razvan, Dila and Albino – 3 merits
13th place – Demi – 2 merits
Yellow Class Total – 376 merits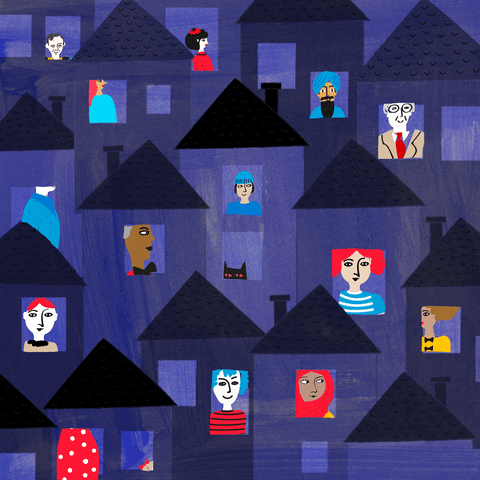 See you next week! There's a big writing challenge, another of Ms Essor's maths puzzles, and a new science lesson too! Maybe also one or two more surprises…
Good luck!
Mr Morgan 🙂